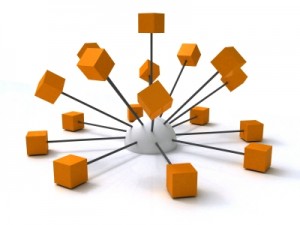 Computer systems and networks need to managed and evolved in a planned manner. Many computer systems grow organically as time and necessity dictates, this is quite natural but there comes a time when professional involvement can bring major benefits to networks that may have got a little out of hand.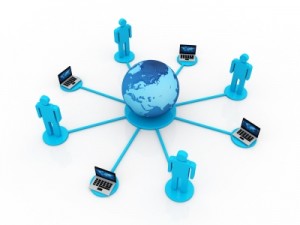 One area that we have specialised in is taking company networks that have evolved, assessing them, providing recommendations and bringing them together and up to date so they function better and as a whole. By doing this we are able to provide increased performance, stability, resilience to the users and cost saving to the owners.
Network Rescue Case Study:
Company A with a staff approaching 10 were tenants within a shared office building environment where they utilised the landlords computer network. Their server was SBS2003 with Exchange and they ran some Intranet based applications to their users on the main server.
Clients were a mix of Windows Xp through to Windows 7/8 machines that had been installed as necessary and as the company grew. The company used MS Office of various flavours and years with differing email client software. With Windows XP and Server 2003 (and SBS2003) past end of life, the client machines were having issues with application compatibility moving forward and they contacted us about a complete system assessment. The company were also moving to new premises shortly.
Our Solution:
The server was upgraded to a Windows 2012 Server providing their file storage and Web Application hosting utilising a second user reconditioned HP server with new hard drives. Email was migrated to Office 365.
Where possible and where hardware supported it, clients were upgraded to later versions of windows and through to Windows 10 as a stable platform. New machines were provided as necessary.
Office 365 Business Premium was provided with Monthly billing at annual rates, reducing capital and costs.
The company later moved to new premises and as well as providing the internal structured cabling, expanding on what was already there. we installed Rack, Switches and patch panels.
In the new premises 2 new VDSL circuits were installed with 80/20 bandwidth each. These provide dedicated lines for VOIP and Data and redundancy for each other should there ever be an issue with connectivity.
A new hosted phone solution with inclusive calls (01, 02, 03 & Mobile) was provided along with new phones.
Stability and resources have been improved with the replacement of the server hardware. Standardisation and upgrade of Desktop operating systems and Office versions improved user satisfaction. The provision of the hosted VOIP phone solution provided the company a modern and up to date phone system for minimal outlay.
If your network needs rescuing, expanding or upgrading or even part of it could do with some attention, Pelican Computers can work with you and your budget to provide highly stable network and computer infrastructures.
Why not give Pelican Computers a call on 01480 702110 or 01733 393892 and see how we can help you leverage the very best from your IT resources and budget.
For more information see the individual resources below.
Office 365 solutions from £3,10 per month. Come and talk to us.
80/20 uncontended VDSL/FTTC £31 per month
Hosted Professional Email Solutions