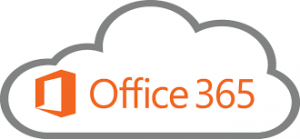 Office365 is the latest solution from Microsoft for providing MS Office applications and services.
With a range of packages  and individual items available for a low monthly fee, not only does it soften the blow of paying for a whole package up front but you also get a monthly subscription.
Microsoft offer a discount for buying a whole year up front, but through our buying power, we can offer you a monthly contract for at the yearly rate.
The monthly rate is especially suitable for customers who have varying numbers of staff at different times of the year. it enables them to add requirement when needed, but more importantly, remove them again with little notice, so the company is not tied in.
Upgrades are included too. It can be frustrating to spend £150 on a software package only to have it superceded shortly afterwards, with Office365 you always get the latest applications and versions.
The applications and associated services we can offer include:
MS office packages from Office365 kiosk to Enterprise
MS Office for Charities – special rates
Hosted Exchange
Sharepoint
Onedrive Business
Microsoft Lync (Skype for Business)
MailDefender
VPS.Net virtual Servers
Symantec Products
Acronis Online Backup
Business grade internet connectivity ADSL, VDSL, Fibre
Why not contact us to see how we can help you get the most from your computers and network.